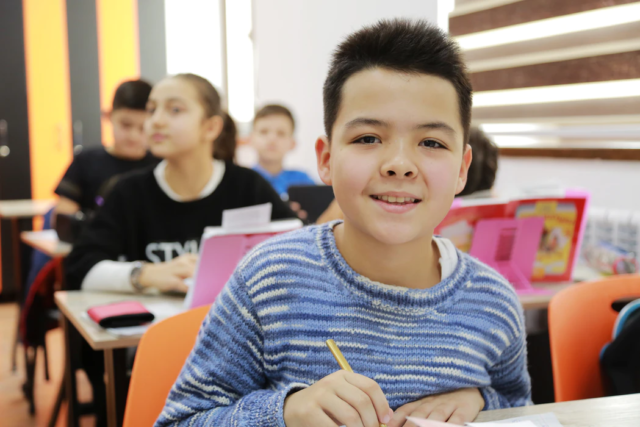 Right now schools are closed due to the COVID-19 pandemic, but as soon as the schools reopen parents will be busy with Back-to-school shopping. The pandemic serves as a reminder of how much we have deteriorated our nature, we should be concerned about the environmental impact of our activities. While it's not easy to fix the situation all at once, we can take baby steps. We need to inculcate our concern in the small things we do. A good start will be to look for eco-friendly school supplies this year. Let's take a look at some tips to find school supplies that are environmentally friendly.
Recycle the Old Stuff
The first step towards being eco-friendly is optimising the usage of everything. Most of the time, during our back-to-school shopping, we forget about our old supplies. Too often, there are many unused pens, pencil, sharpeners, glue, and crayons (which are rarely used anyway). The old backpack and pencil case can be used again. The blank pages of old notebooks can be used for personal notes. 
Some schools still require a student to buy all new school supplies for the classroom. Even in such a case, students can use the reusable school supplies at home for completing homework assignments, extracurricular activities, and various projects. This way students also learn how to make the best of their resources and reduce wastage. You will not only save some money but also reduce your carbon footprint and sensitize your kids about using their resources efficiently.
Looking for Eco-Friendly Alternatives
We have taken our first step, now we have to look for new eco-friendly supplies with least impact on the environment. Here are some tips to check if the supplies are eco-friendly. 
Paper Products

(

Binder paper, notebooks, and folders) –
You should always look for a high percentage of post-consumer recycled content. Products with a low percentage of such content are major contributors to deforestation. Also, chlorine is used to brighten the paper, try to avoid such products because the extra chlorine goes to industrial wastewater contributing to pollution.
Look for the Energy Star label, it certifies that the products are 10%-25% more efficient than government standards. Electronic Product Environmental Assessment Tool is a great way to find out about the efficiency of an electronic product. Also, look for solar-powered supplies such as calculators and portable chargers. Look for the efficiency of ink used by printers. Most often the used ink cartridges can be recycled or refilled.
If you do not need the actual textbook after the class is over, try renting or subscribing to online textbooks. If it's necessary to buy a textbook look for used copies of the same. These options are a lot less expensive while remaining good for the environment. After the semester ends, students can return the rented books or sell their copies.
Overall, it is advised to buy reusable school supplies rather than disposable ones. For example, mechanical pencils are better than traditional pencils because it saves wood and lead. Similarly, for lunch, it is better to invest in a reusable lunch bag, water bottle and Tupperware instead of wasting disposable paper bags, plastic bags etc. These little habits can go a long way and help make our world a better place to live in.