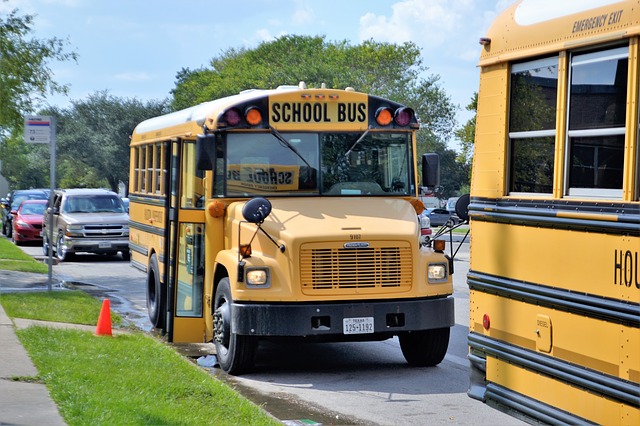 Lap & Shoulder Belts Are Added Safety Benefit
More than 25 million students across the nation start their day with a trip in a school bus. The flashing lights, giant mirrors, high seats and bright yellow car make its design a safer transport. If school buses were not there then more than 17 million cars would have to come to school buildings every day.
We stand by the incorporation of lap and shoulder belts in school buses and other modes of transportation that ensures safety for children.
Seat Belts Are Life Saver
Passenger lap and shoulder belts have been there in the school buses from 2002; States like California, Florida, Louisiana, New Jersey, New York and Texas require them.
The National Highway Traffic Safety Administration showed its support for lap and shoulder belts on buses in 2015 and we stood by the cause too. We also recommend states or school districts to ensure this added safety feature when they purchase new buses.
In 2012, a school bus got hit by a commercial vehicle in Chesterfield, NJ from the side and that lead to demise of one student and serious injuries to other students. Some students did not use the provided lap belts. One can understand the difference in safety.
Read also: Teach Your Child Value Of Money
How can your child have a safe ride?
Indubitably, school buses are the safest mode of transportation for students but students should also stay aware and alert to avoid any injury.
We urge parents to teach their children about rules.
Getting on the Bus:
During the waiting time, maintain distance from traffic and avoid roughhousing or any other careless behavior.
Do not stray on the street, alleys or private property.
Queue up away from the street when bus comes.
Don't rush. Wait for the bus to properly stop and open the doors.
Use Handrail when boarding the bus.
Behavior on the Bus:
Buckle up all the seat belts if they are present.
Don't create loud noises that may distract the driver.
Stay in your seat.
Don't put any body part out of the window –it can cause life changing injuries.
Keep aisles clear of books and bags.
Collect your belongings prior to reaching the destination.
Wait until the bus stops completely before leaving your seats.
Check also: Your Responsibility As a Parent
Getting off the Bus:
Again use the handrail when you exit.
If you have to cross in front of the bus then wait until the bus leaves or walk at least 10 feet in front of the bus until you can clearly see the driver and then cross the road.
Wait for a signal from the driver before you can cross.
After seeing the signal, look left, right and again left. Walk across the road keeping an eye on sudden traffic changes.
If your view is obstructed then move to a clear area.
Don't cross the center line until driver signals it is safe to do so.
Keep off from the rear wheels of the bus.
Although drivers are supposed to stop for a school bus as per law, but even then some don't stop. So, it is crucial for our Children not to rely on them.