Budget cuts and unchanged salaries have provoked District Arizona and others to recruit educators in the native Philippines to fill core teaching jobs.
Teachers are protesting because of low pay and shortfall in educational investment. Direct result is walking out of teachers.  Another consequence is the initiation of an ongoing movement to recruit teachers from overseas. But, it is another difficulty for the districts in providing the basics to public school students.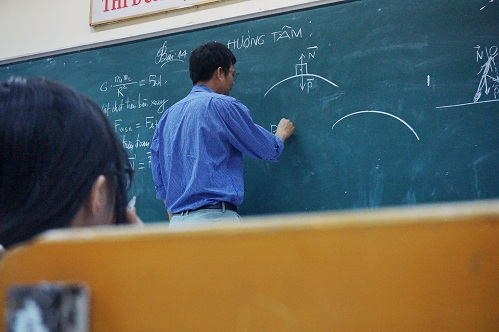 The latest state to be influenced by the protest is Arizona; the teacher pay is more than $10,000 less than the national average of $59,000 per year. The Pendergast Elementary School District has recruited more than 50 teachers from Philippines since 2015. These teachers possess a J-1 visa which allows the teachers to temporarily work in United States. This visa cannot pave path for citizenship. More than 2,800 foreign teachers have come to United States in the last year through J-1, as per the records of State Department.
The district, covering the parts of Glendale, Avondale, and north Phoenix, is currently a hotbed of activism in the teacher walkout movement. Educators tell that they have had to move in with their parents, apply for food stamps, and even pay for classroom essentials from their own money. They believe that current taxes are too low to adequately fund public schools, and make it hard for teachers to even secure a middle-class lifestyle.
Republican lawmakers introduced a budget with provisions for new funding for salaries and classrooms as a reply to teacher walkouts. But the teachers said that the bill was short of their demands. It is only capable of restoring about a quarter of $1.1 billion in annual cuts that schools have suffered since the last recession.
While the low pay is actually a source of pain and protests for American educators, it is a boon for the teachers from overseas.
The school districts that recruit teachers from overseas say that they don't have so many options. There's a lack of American educators who are willing to teach at the offered pay. They say that it's a win-win for both, as the educators get a valuable opportunity and the students get to learn from a diverse culture. However, the critics argue that districts are taking advantages of teachers in a practice that helps keep the wages low and perpetuates years of austerity policy.
The share of international teachers in the district is significantly small in the community of teachers. But the recent years have seen a spur in recruitment of new international teachers as the sponsor companies market themselves to the needy districts. About 183 Arizona teachers were granted new J-1 visas last year which is up from 17 in 2010.
While recruiting teachers overseas may be working in the short run but even the international teachers are not living a middle class lifestyle. Additionally, the visa is temporary and requires frequent renewal. The time is to see how the government reacts to the protest.