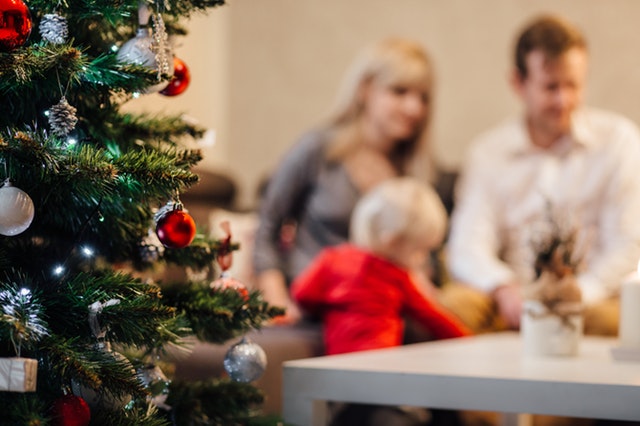 Holidays are the fun-time for children and everybody wants to enjoy. But you might be looking for ways to spark the spirit of holidays in your children. Here are some cool ways to get in the holiday groove.
Explore Culture & Traditions of other Countries

There are so many celebrations and festivals going around the world which you might have no clue about. Learning about these festivals is only going to help broaden your child's perceptions about the world. Watch National Geographic Kids with your kids and you will get to know about Hanukkah, Chinese New Year, Kwanzaa and many other festivals worth knowing.
This is all about good deeds
The market is star-studded with alluring advertisements and shopping related advertising even before Thanksgiving is barely over. Your kid might get affected by these advertisements and representations but you should help your child understand that holidays are more about good deeds than presents. There are many activities that you can do with your kid like donating non-perishable eatables to your local food bank, giving used old toys in charity, cooking gingerbread men to give to mates. These habits instilled in your child will make him kind and helpful to others, an epiphany that holiday time is about gifts and goodwill will strike him or her.
Holiday Crafts are fun when made Together
If you have a toddler or preschooler then this one is definitely going to win his or her heart. Nothing gets kids more excited than fun craft activities. Get involved with them in making crafts and decorations with your family and help celebrate. Ask for your kids' opinions and ask them to help you decorate the house.
Children should be well aware of the fact that holidays are about family and friends; quality time with them is one of the best ways to celebrate. Invite a small group of people to your home for coffee, or visit someone else for dinner. In these ways you can demonstrate your kids that holidays is the time to show your loved ones that you care about them. To get the kids engaged in this ask them to help clean the room and set up the table.
The feeling of helping and getting involved in family activities get young children very excited. What could be a better time than holidays to demonstrate the toddler or preschooler that he is a vital part of the family? Follow or make a new tradition with the help of your children to build a sense of unity in family. The time spent in the traditions will serve as some really good memories to look back for both of you.
Spend Time in the Community
Many family-friendly communities in America hold events on Christmas and New Year. You should definitely take your kids to any of these events to build a sense of fraternity among society pupil. The activities are fun and engaging for every kid, for sure your kid is going to enjoy his time there.