There are around 51 million K-12 students, only about 9 million students attend rural schools. These students comprise of one-sixth of the nation's student body. Even then, rural education in general is left unheeded in debates about education policy.
Many educators are looking to change this picture. Few students at Harvard's one year master's program have started a group to tackle the educational scenario.
The primary mission of the group is to challenge the perceptions of rural America. The first thing that comes up in someone's head when talked about rural education is not of Native American students or black students in South. In fact, it is white Appalachia, and even that does not do justice to the whole picture.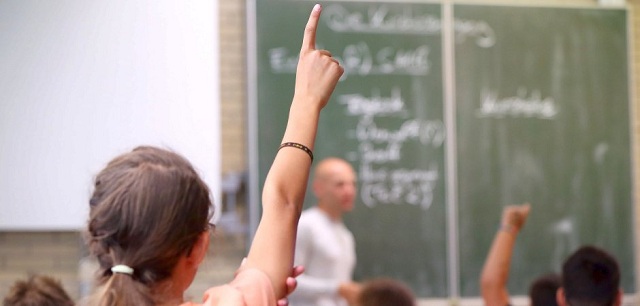 The group throws light on the complexity of rural America by organizing a week of panels on identity, school practices, issues of gender, and sexual diversity and more.
In the summer, these students will develop a virtual toolkit, with a list of resources, to be sent to these Ed School faculties, these will cover the rural education issues in their courses. One of the goals is to ensure that the schools remain committed to addressing the rural education picture in America.
Rural schools are lifeline of education in the USA. The thought of treating rural education as 'not urban' is not justified. Scholars and policymakers need to understand that rural communities and their educational needs are independent.
The main concern is that rural education students don't have similar choices and opportunities to urban students. The reports of the Rural School and Community Trust say that more than 25 percent of the country's public schools are rural, but only 17 percent of rural districts don't receive state education aid. Lack of resources, teacher shortages, and limited childcare are the challenges faced by rural schools.
The challenges extend to Native American students who live in small towns. The group focuses to draw attention to education for Native Americans.
In the month of March, the organization held an array of events to highlight the issues that affect the Native American students. Events ranged from plight of missing and murdered indigenous women to tribal justice to feminism in indigenous communities.
The group feels that they have a personal obligation to help these native Americans. Their issues are not addressed very well. Today's culture finds indigenous people as historical figures. They are seen as broken people who need our support to work. The group works to highlight these voices that are lost in the margins.
A change is due for long time and this is because of increasing prominent divides between rural and urban Americans, and majorly because the rural students also deserve equal opportunities as urban students.
The future of education can only be reformed if equal opportunities are available for everyone.